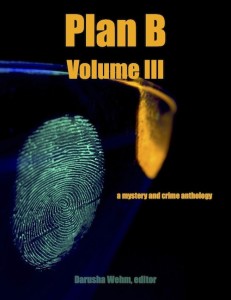 Get the third Plan B anthology for $2.99 (USD) directly from Plan B in all formats.
Also available on Amazon
, the Apple iBookstore, Kobo, Google Play and Barnes and Noble.
---
Desperation is the same in any language. Madness respects no borders. Greed and revenge transcend cultural differences.

In this third collection of stories from Plan B Magazine, we find tales from all the corners of the crime world. From Cold War espionage to small town stick-ups, high-powered diplomacy to the opportunism of poverty, these are stories of the darkness of the human heart. And once in a while, how the light of our common humanity can transcend that darkness.
Table of Contents
"Sirens" by Gary Cahill
"House Cleaning" by Ian Creasey
"Murderous Lies" by Peter DiChellis
"Doing God's Work" by Wayne Scheer
"Um Peixe Grande" by Patti Abbott
"Loveable Alan Atcliffe" by S.R. Mastrantone
"Slice" by Tom Barlow
"How Green Was My Valet" by John H. Dromey
"The Least Of These" by BV Lawson
"Miscellany"by Eryk Pruitt
"Stars & Stripes" by James Power
"Alten Kameraden" by Ed Ahern
"The Farm" by Kevin R. Doyle