Today we launched a crowdfunding campaign for Year Three of Plan B Magazine. We are aiming to raise $3000, to double our pay rate and bring you another year of great Plan B stories.
If you contribute, you can pre-order the two anthologies for Year Three, catch up with a pack of all four previous Plan B anthologies, or get the brand new paperback omnibus of all 52 Plan B stories so far!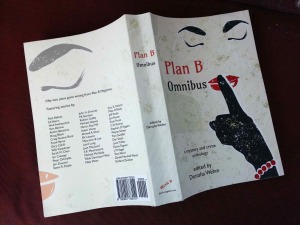 There are other great perks available and stretch goals that would bring even more Plan B in 2015.
If you love the mystery and crime stories we've been bringing you, I hope you'll take a look at the campaign and share it with your mystery-loving friends.
Thanks!
Darusha Wehm, Editor